[dropcap] O [/dropcap]One day, some two decades ago, Ben Williams set out from his home in San Diego, California, to cross the border into Mexico in search of acne tablets. The 50-year-old psychology professor didn't actually suffer from acne. What he had was
the deadliest type of brain tumour
, a
glioblastoma multiforme
that was the size of a large orange. A leading neuro-oncologist from Texas had suggested that a skin treatment, called Accutane, might
help him.
Watch the Film: Scroll down for the Amazing Documentary detailing Ben Williams Story ' Survival Terminal Cancer'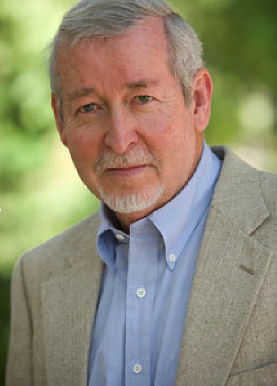 Prof Ben Williams was diagnosed with the tumour in March 1995. "The entire right side of my brain was infested with a tumour," he recalls. "Apparently brain tumours as large and ugly as mine are a notable event. Soon half the neurology department had shown up to look at the scans." He underwent surgery the following afternoon. However, relations with his neurologist soon became strained due to his dogged insistence on researching his own treatments.
His doctor wanted him to stick to the standard regimen of surgery, radiotherapy and chemotherapy. But the rebellious Harvard alumnus insisted on adding to this a veritable cocktail of drugs – in addition to the acne pills, there were blood pressure and insomnia tablets. All were cheap and had little or no toxicity, and for all of them Williams had gathered some credible evidence from scientific trials that they might reduce his tumour, boost his immune system and make chemotherapy more effective.
But none had been approved in the United States for use in the management of brain tumours, so his own specialist had dismissed them.
"He said I would drive myself crazy researching all these things and that I might hurt myself," recalls Prof Williams, whose story is told in a new film, Surviving Terminal Cancer, released online today. "I almost laughed. Hurt myself? I had the most aggressive kind of brain tumour. I was expected to die in a year. What did I have to lose?"
Even today the average life expectancy for patients with glioblastoma multiforme is just 15 months, with survival rates highest among young people.
Fewer than 10 per cent of people aged 50 and above survive for five years. So it is against all odds that Professor Williams has just celebrated his 70th birthday and 20 years of clean MRI scans.
"I'd been told that my chemotherapy wouldn't get rid of the tumour completely or indefinitely, so I focused on finding agents that might make chemo work better for me," he says. Sure enough, after his fourth round of chemotherapy in 1996, Prof Williams's tumour had vanished. It has never returned and thousands of people, including oncologists, have sought his advice since on "beating" a cancer known in medical circles as "The Terminator".
Dr Ben Williams is still alive, the last update is from 9th February 2018: https://virtualtrials.com/surviveben.cfm
In mainstream oncology Professor Williams is considered a freak case and his strategy of fighting cancer "using every potentially efficacious agent I could lay my hands on" attracts suspicion. Yet a growing number of specialists and researchers say there is evidence that some of the common pills taken daily by millions for other ailments, could be ''repurposed'' to help in the battle against cancer.
This film charts the remarkable story of Ben Williams, professor emeritus of experimental psychology at University of California, San Diego. Diagnosed in 1995 with the most lethal cancer known to medicine, a primary brain tumour called glioblastoma multiforme, he was given just a few months to live. But a natural born maverick, and rigorous scientist, Ben decided he would not go down without a fight. Nineteen years later his story is an inspiration to patients the world over, whilst his case is dismissed by the medical community as just one of a handful of statistical outcomes.
 This documentary presents compelling evidence, from doctors, regulators, and other patients, that raise concern over the validity and ethical grounding of oncology research, and the resulting limitations to clinical practice. Is it possible that as a society we could make dramatic progress against cancer if we reconsidered our strategy, as opposed to blindly following a system that has failed to deliver meaningful results in most deadly cancers for over four decades? With such a delicate and complex subject, we have tried to maintain objectivity whilst asking questions which are long over due in the public domain.
Watch the Documentary 'Surviving Terminal Cancer'
 This film has been funded privately, following the death of a young family member to glioblastoma multiforme. We have decided to make the film available for free so that all cancer patients, whatever their economic background, can access what we feel is critical information for everyone to know upon diagnosis.
Werone Herbs which cross the Blood Brain Barrier: Artemisinin, Boswellia Serrata
 If you appreciate the free availability of this film please recognise our efforts by contributing your opinion as a patient, carer, medical professional, researcher, or regulator, to the patient orientated research platform we have created to try and bring about more collaboration between professionals and patients to deliver better outcomes for all cancer patients:
Prof Ben Williams's Website : https://virtualtrials.com/williams.cfm
Read his more recent progress here (updated Feb 2018): https://virtualtrials.com/surviveben.cfm
Related Articles:
Healing Starts with Detoxification
10 Questions To Ask Before Starting Cancer Treatments
High Protein Diets Can Reduce Lifespan
The Living Matrix Explains How Thoughts & Feelings Affect Our Health
Dr Champ: Augmenting Cancer Therapy with Diet
Stop Making Cancer! Being Mindful of What We Eat
What is Estrogen Dominance? (Part 1 of 4)
Taming Estrogen Dominance? (Part 2 of 4)
Supplements to Reduce Estrogen Dominance (Part 3 of 4)
Parabens – The Breast Cancer Connection (Part 4 of 4)
Sneak Peek – Supercharging your Immune System With MAF Yogurt
Cancer & Epstein-Barr Virus Podcast – Medical Medium
Magical Mind, Magical Body – Deepak Chopra – Podcast
Lifestyle Toxins Which Upset Hormones & Can Cause Cancer
The Acid Alkaline Myth & Hype Exposed
The Biology of Belief – Perceptions control our Reality
Parasites & Candida – The Root of Many Common Diseases
Heal Ur Gut – How 'The HUG Plan' Can Help You Achieve Your Healing
Human Gut Loaded with More Bacteria Than Thought
Not Sleeping? 5 Steps To Help You Sleep